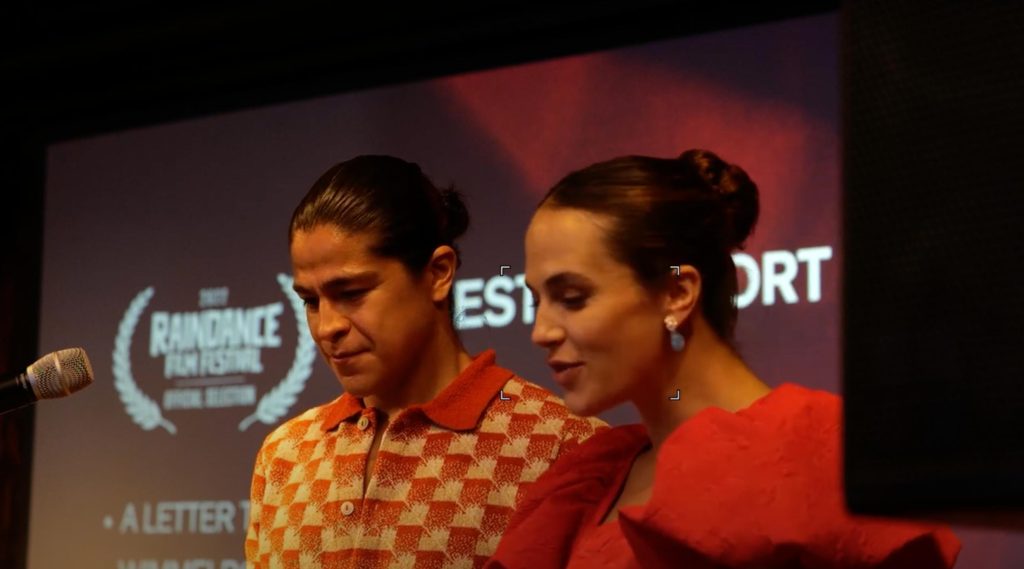 Veteran documentary filmmaker Maysoon Pachachi's debut fiction feature OUR RIVER…OUR SKY
(Arabic title KULSHI MAKOO) will have its UK premiere at the 30th edition of Raindance Film Festival
(26 October – 5 November, 2022).
Programmed in the festival's "Homegrown" strand, the October 29 premiere at Curzon Cinema Soho
will be presented by the film's London-based director, who will be joined by several of the film's UK-
based cast and crew.
Says Pachachi: "When I set up my film production company in London in 1993, it was in direct response
to the Gulf War. Since then, I have aimed to share authentic stories of Iraqis and other people from
the Middle East with British audiences – initially through a documentary film I made for Channel 4 and
now, many years later, with this ensemble narrative inspired by the lives of real people coping during
the time of intense sectarian violence that began unfolding in 2006."
The film is one of five films nominated in the overall selection of 45 films for BEST UK FEATURE.
WEBSITE Raindance Film Festival: https://raindance.org/festival/
WEBSITE Film: https://riverskyfilm.com/
WEBSITE Film trailer: https://www.youtube.com/watch?v=wm382hzC3dg
TWITTER: @AnotherDayinB
FACEBOOK: https://www.facebook.com/OurRiverOurSky
HASHTAG: #ourriveroursky
TICKETS: https://www.curzon.com/tic